OakBend's Medical/Surgical Inpatient Units offer state-of-the-art clinical care. Patients include those recovering from surgery, those suffering from severe illnesses, and those hospitalized for other acute conditions. Individualized care plans are implemented to restore the well-being of patients and expedite recuperation.
Our newly renovated Med/Surg floors are located:
Jackson Street Hospital Campus
3rd Floor – Jack & Billie Wendt Acute Care for the Elderly Unit
4th Floor
5th Floor
Williams Way Hospital Campus
3rd Floor
Wharton Hospital Campus
3rd Floor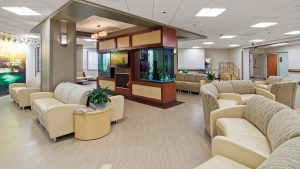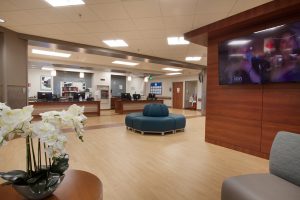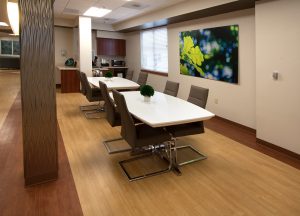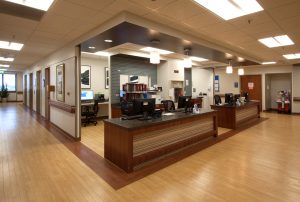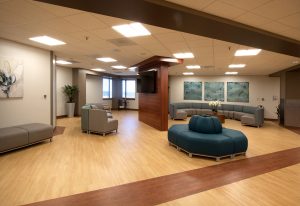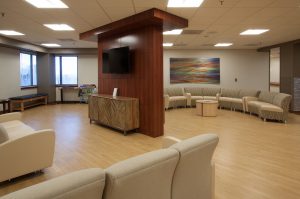 Hear From Patients:
"The staff has been very informative and patient. They have made sure my mother is clean and comfortable. That's important to me when that happens." – Norma R.
"I've been treated like royalty by the staff. Everyone is being awesome. They are always checking on me." – Judy M
"Everyone here has kept me up and going. They keep my spirits up. It's a great bunch of people who care about their patients and make it a good experience. They're wonderful and take a real interest in their patients." – Wanda M
"On my last night here, I was reminded just how wonderful the staff is. They all came in to hug me and tell me good bye since they will be off. This just shows the caring, kind, and loving staff of this floor." – Medical/Surgical Patient
"As always, the 4th floor staff is happy, kind, caring, and loving which makes all of our stays in the hospital better and more comfortable." – Medical/Surgical Patient
"Gloria was absolutely wonderful during my care. She was nice and supportive. Not only did she take care of me, she made sure my wife was okay too." – Medical/Surgical Patient
Location
OakBend Medical/Surgical Inpatient Unit
Jackson Street Hospital Campus
1705 Jackson Street
Richmond, Texas 77469
Phone: 281-341-4815
Location
OakBend Medical/Surgical Inpatient Unit
Williams Way Hospital Campus
22003 Southwest Freeway
Richmond, Texas 77469
Phone:281-341-3037