Whether you want a cesarean or natural birth plan, c
hoosing where to deliver your baby is important. At OakBend Medical Center
in Fort Bend
, our labor and delivery unit staff feel honored each time we are chosen to be a part of such a memorable journey. We recognize that the arrival of a new baby is a "special delivery" unique to each and every family. We are here for you during your pregnancy, at your baby's birth and beyond. Our labor and delivery unit in Fort Bend offers the expertise you need with more than 1200 babies delivered each year.
We invite you to make yourself at home, bring in family photographs, the music you love and your favorite pillow and create your own home away from home. Our birthing suites are designed with your comfort in mind; to take you through the labor, delivery and recovery all in the same spacious suite. Each suite is tastefully decorated and includes a full bathroom, television and sitting area complete with Internet access.
From the moment your labor starts until you take your newborn home, OakBend's staff, using the latest technology, will do everything possible to give your baby a healthy and loving start. Our highly trained nurses and 30 bed full-service nursery serving the Fort Bend area provides natural birth and cesarean birth plans as well as a range of other services for your well newborn and the newborn requiring special medical attention. The Level II nursery, neonatologists and staff are available on site to care for premature babies and infants who need extra monitoring and care following delivery.
Texas Ten Step Program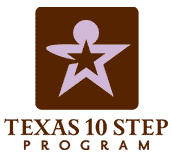 OakBend Medical Center
's labor and delivery unit in Fort Bend
has taken a giant step towards improving the health of newborns and infants by earning the Texas Ten Step Program facility designation from the Texas Department of State Health Services. The Texas Ten Step Program encourages breastfeeding as the preferred method of feeding for newborns and infants. OakBend joins a growing number of Texas birth facilities that are supporting new mothers through breast-feeding initiatives, skin-to-skin time, and letting mothers room in with their babies after birth.
Rooming In
At OakBend Medical Center, we don't take your baby away unless it is medically necessary. This practice promotes bonding and contact with the newborn which enables you to learn your baby's responses and behaviors. Babies who stay with their mother breastfeed more frequently and have more opportunity for skin-to-skin time. This improves your confidence and prepares you for your new role. These goals aim to confer lifelong health benefits for women and their babies.
Returning Home
Please be prepared to be discharged by 12:00 noon on your discharge day. You will need to install the infant car seat in the vehicle that will be taking you and your baby home on discharge day.
Breastfeeding helps protect your baby from:
Asthma
Allergies
Childhood Obesity
Diabetes
Diarrhea
Ear Infections
Eczema
Respiratory Infections
Sudden Infant Death Syndrome (SIDS)
Breastfeeding lowers your risk of:
Breast Cancer
Diabetes
Ovarian Cancer
Postpartum Depression
Breastfeeding has several advantages:
Promotes bonding between mother and child
Saves up to $5000 a year on formula costs
Resources:
Call 281-341-3085 or 281-341-2344 for more information, Childbirth Classes, Breastfeeding Classes, Discharge Classes, or to schedule a tour of the Labor and Delivery Unit
Hear From Patients:
"During my delivery at OakBend, everybody met my needs, as well as my new son's needs and my husband's. I noticed my husband was treated better than other places. Nurses always came in and checked on us. If you needed something they were right there." – Shelby H.
"Pamela was just amazing, very caring and loving as well as educative. Thanks again Pamela for make it it worthwhile." – Labor and Delivery Patient
"Melodia was such a joy and support. Not only was she helpful, she did everything with a smile and took time to make me laugh." – Labor and Delivery Patient

Take a Virtual Tour:
Location
OakBend Labor & Delivery
Williams Way Hospital Campus
22003 Southwest Freeway
Richmond, Texas 77469
Childbirth Education Department: 281-238-7888