OakBend Medical Center's Food & Nutrition Department features Clinical Dietitians and Food Service Specialists. They provide food service to inpatients and outpatients according to physician orders. The dietitian provides specialized clinical nutrition therapy to assist inpatients and outpatients with implementing recommended nutrition goals. To schedule an outpatient appointment, call 281-633-4022.
Diabetes Support Group:
This support group discusses the exploding epidemic of diabetes and lifestyle changes that can be implemented to improve health and wellness. This education series aids individuals and their families with managing diabetes on a daily basis. The program is free and all classes are taught by a Registered Dietitian. Please click here for information.
Registered dietitians counsel people on many different topics, including: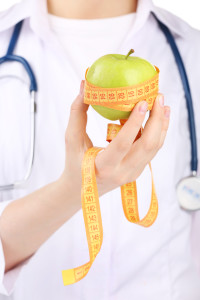 Cancer
Diabetes/Pre-Diabetes
Food Allergies
High Blood Pressure
High Cholesterol/Triglycerides
HIV/AIDS
Inflammatory Bowel Disease
Kidney Disease
Menu Planning
Polycystic Ovarian Syndrome
Sports Nutrition
Stroke Prevention
Weight Control
And Much More!
Resources:
Location
OakBend Food & Nutrition
Jackson Street Hospital Campus
1705 Jackson Street, 1st Floor
Richmond, TX 77469
Phone: 281-341-3000
Scheduling: 281-341-4817